Industrial
HLH works with leading industrial products makers to accelerate prototyping, dynamically scale manufacturing capacity, and simplify their supply chain. We have fulfilled the customers' production plan with high-tech CNC machining processes for rapid prototyping, product inspecting, custom tooling, and custom design manufacturing. Our flexible development service gives you the opportunity to develop innovative products for any industry.
Top Industrial Applications
Plant floor manufacturing: Custom assembly fixtures/ equipment/ jig details
Small batch prototypes with high-precision tolerances
Rapid prototyping of industrial devices using CNC manufacturing
Why Industrial Companies Choose HLH?
Optimized structural design
Due to the limitations of traditional processing technology, there are defects in the design of parts and components. We have a professional cross-border technical team to optimize the structural design through CNC technology to meet the design requirements and achieve the purpose of simplifying processing.
Improve material properties
HLH offers a wide selection of CNC machining materials, many of which can replace those used in traditional processes, or even outperform certain functional properties.
Industry Leading Quality
Quality services include material certifications, certificates of conformity, advanced inspection reports and more.
Industrial Post-Processing Capabilities
Anodizing
Passivation
Electroplating
Powder Coating
Insert Installation
Heat Treatment
Sandblasting
Painting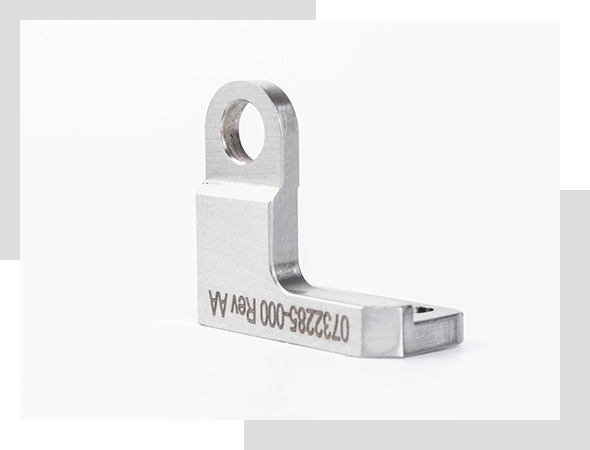 Nice Words From Our Customers
"
Hi HLH, the products were received yesterday with no problems and thank you the parts are fantastic. Thank you so much for your efforts in producing these so accurately and quickly.
"
-Simon Masters &Senior Director -Design, R&D
"
I just want to inform you that we are very pleased with the last order ( 1,000 boxes ) you've shipped us. The quality is excellent. As happy a customer, we will be happy to provide good feedback to your prospects. It's a real pleasure to work with you and your company!
"
-Izzy Gal &Purchasing Manager
"
HLH has always delivered the perfect products totally meet our requirement. Also the service they provide is very nice. It's really pleasure to work with HLH and we will keep long-time cooperation!
"
- Jacob Anderson &Engineering Manager